So, for all our Parisian foodie friends, or those of you just visiting the capital, don't miss this chance to discover our Maison's specialities at the International Agriculture Exhibition (IAE), at the Paris Expo – Porte de Versailles from 25 February to 5 March 2023 - from 09:00 to 19:00, everyday!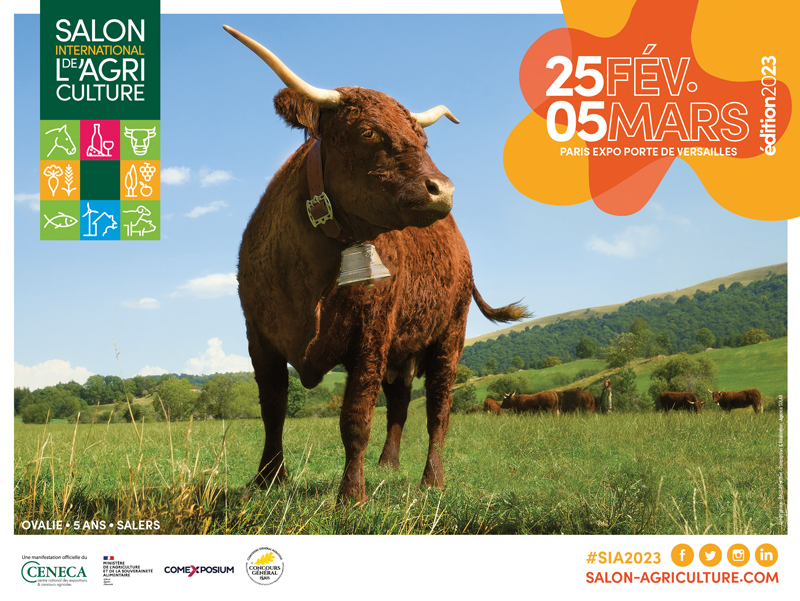 Our Maison will see you there!
If you simply follow the enchanting aroma of our Macarons de Riquewihr® and Kougelhopfs baked on-site, it shouldn't be hard to find the Maison Alsacienne de Biscuiterie stand amongst the exhibition's layout. Or, if you just can't wait, head straight to Stand B251, found in Pavilion 3 – Products and Flavours of France. Martine and Julien will be there to give you the warmest of welcomes and introduce you our biscuit specialities !
For more information on SIA 2023:
Agriculture: the living everyday! 
After a 2022 exhibition dedicated to reunions, the 2023 International Agricultural Exhibition will have the theme "Agriculture: the living everyday!".
While consumer citizens realize the importance of food independence, traceability, respect for nature and recognize the know-how of farmers, they face the daily challenge of working with living matter in a changing context and therefore adapt. The International Agriculture Exhibition, a key event in the upcoming transformation, plays its role through constituting an occasion for networking, sharing, and innovating.
1 exhibition, 4 sectors
Organised around four sectors: Farming and its Sectors; Produce from French Regions, Overseas Territories and the Rest of the World; Crop Growing and Plant Sectors, Garden and Allotments; Agricultural Services and Trades; The International Agriculture Exhibition contributes to showcasing the various aspects of the agriculture and agri-food sectors, as well as their trades, evolutions and perspectives.
We seize any opportunity we get to meet and share with you, so attending this exhibition is extremely important to our Maison, giving us the chance to show you the authentic taste of our region.
Introducing you to the authentic taste of our region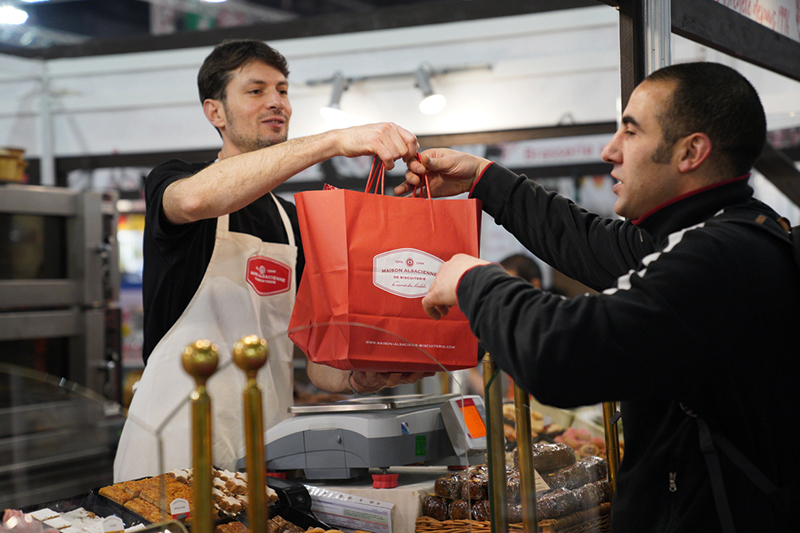 The desire to share the wealth of our culinary heritage with as many people as we can is founded in our Maison's bond with its region and the love that it brings to the art of biscuiterie. From the Macaron de Riquewihr® to the traditional Kougelhopf, not forgetting the famous Bredele or our gingerbreads, all of our creations, traditional and modern alike, are a nod to our beautiful region.
Through a thorough hand-selection procedure, precise control over each step of the process and through a bold vision of tradition, our Maison has been able to evolve its trade and shape its own story. By coming to visit us at the 2023 International Agriculture Exhibition, you'll understand how our Maison has become a key, well-known figure in Alsace biscuiterie!