The perfect tin for our Bredele!

"Our Maison's biscuit tins…"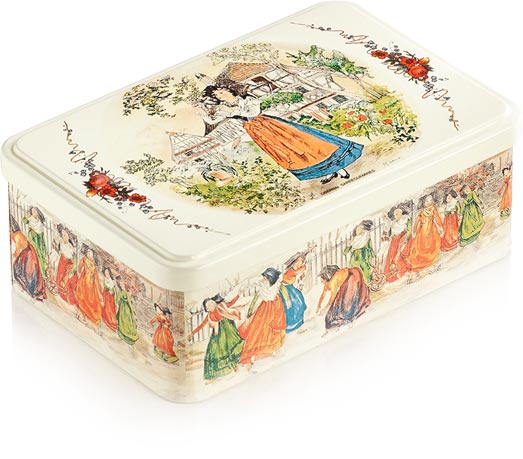 Our biscuits and small cakes are offered up in our beautiful tins. Many cultures hold the traditional biscuit tin in high esteem, and it's often an item loaded with wonderful nostalgia. In Alsace, they're traditionally used to store the Bredele that they've made during Advent.
Our tins were initially decorated with traditional scenes by Oncle Hansi (renowned Alsace artist, Jean-Jacques Waltz), or other scenes immortalised by Henri Loux on "Obernai" Sarreguemines pottery.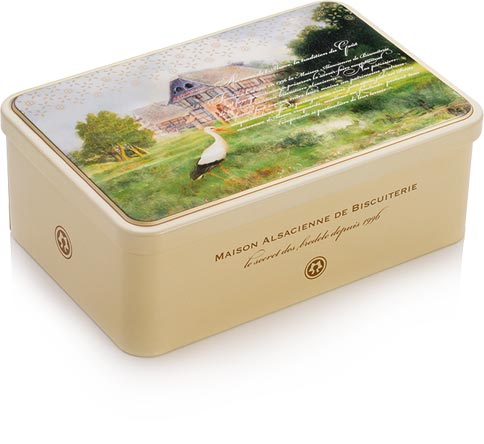 Then, we soon started decorating the tins with illustrations created especially for our Maison by incredible, renowned Alsace artists, such as Georges Ratkoff. Whilst traditional Alsace imagery is still a proud feature of our designs, it now features alongside more modern creations, in our Maison's branding.
Each year, for end-of-year and springtime celebrations, our designer comes up with a new, limited edition tin. Tins eagerly collected by our Maison's regulars!