Anisbredele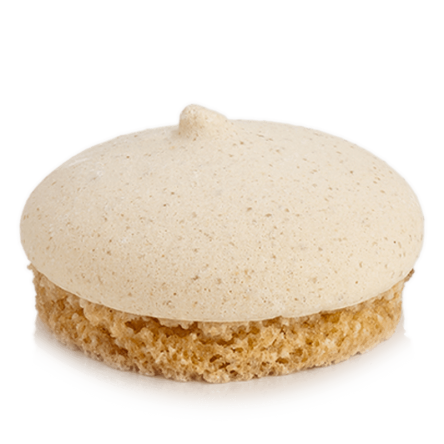 View larger
Send this product by e-mail

Remove from my favorites
Add to my favorites
This little and crisp biscuit is full of the inimitable and refreshing flavour of aniseed, and its one of the oldest Bredele around. Our Maison makes them with whole aniseeds which release a wonderfully robust flavour in the mouth.
220g packet
Warning : Last items in stock
Availability date :
Tasting notes
Aniseed
A Bredele from long, long ago!
The Anisbredele is the first Alsace biscuit mentioned in texts written as far back as the 16th Century. It was originally called the "Anisbrod" (literally meaning "aniseed bread"). Its star ingredient, aniseed, was the very first spice, along with ginger, to be used in Alsace pâtisserie and cuisine.
An inimitable taste
The Anisbredele is made with few ingredients: Flour, sugar and eggs is all it takes. Our Maison then flavours this mixture with whole green aniseeds. Our recipe is built on a unique aniseed taste that is adored by its fans: Sweet, delicate and slightly spiced notes which form a fresh flavour in the mouth.
Our savoir-faire, our expertise
Although it looks simple, it doesn't mean making it is any easier! Even baking it is a fine art, evidently mastered by our pâtissiers, essential for obtaining a smooth shell and the "ruff" base of this crisp Bredele.
Our serving tips
The Anisbredele pairs harmoniously with a lemon beverage!
Flour (GLUTEN), sugar, EGG, green aniseed 1.8%, flavouring: natural aniseed 1.2%,
All our products are made in a bakery which uses wheat flour (gluten), milk (lactose), eggs, nuts (almond, hazelnut, pistachio, walnut), sesame, soya derivative, peanuts and ingredients which may contain traces of sulphites.
Nutritional values per 100g
Energy 1368 kj
Energy 323 kcal
Fats 2.9 g
> Of which saturates 0 g
Carbohydrates 66 g
> Of which sugars 38 g
Fibre 1.2 g
Protein 7.4 g
Salt 0 g
Alcohol 0 g
Store in a cool, dry place.
To make sure you experience the best flavours and textures our speciality has to offer, we recommend enjoying it within 90 days of shipment from our Atelier. So you can enjoy the indulgence at its finest.
They have already tasted this product
Philippe G. published the 16/08/2022 following an order made on 05/08/2022
Excellent
Maryse H. published the 12/02/2022 following an order made on 28/01/2022
Très bons
Francine K. published the 27/01/2022 following an order made on 08/01/2022
bon, manque un peu e moelleux
Odile R. published the 22/01/2022 following an order made on 06/01/2022
délicieux
Danielle L. published the 27/12/2021 following an order made on 09/12/2021
Ah! l'anis
You may also like...
We've put together all our all-butter Bredele creations in this assortment. Crispy and full of wonderful, buttery flavours, flavoured with spices, filled with nuts or fruit, the...

A great classic well known by Bredele-lovers! This crisp, all-butter biscuit, with almond and vanilla notes, gets its grooved baton shape to the piping bag technique used to cra...